I can't believe Father's Day is just around the corner already! We celebrate it in September in Australia, so I have started to create my cards so I'm all ready for the big day.
I used this awesome image from
Karen's Doodles
and printed it out twice. Then I coloured one image fully and just the burgers and top of the BBW on the other image. Using 3D foam dots I joined the two for a neat 3D effect. I also added some white flocking to dad's crown, some stickles to the BBQ so they sparkle and look like coals and some gloss to dad's eyes and teeth. I used Copics to colour the image and a grey pencil to create the little smoke lines atop the BBQ. Using lots of layered patterned paper I built my card up, and also added a strip of ribbon. The green striped paper is actually Christmas paper (there's red trees all over the back) but it worked perfectly. Here's a close-up to see the dimension on the card. The second layer actually starts flat at dad's shoulder, and then pops out just like real arms.
My hubby loves the BBQ and usually plants himself of any that he finds - so this is perfect for him for Father's Day. He does a great job with anything he cooks on the grill and in Summer it's our main cooking appliance. I added lettuce, tomato and a piece of beetroot to the stack of burgers on the card.
I am entering this card in the following challenges:
Kraftin Kimmie Challenge Blog
- Outdoor Activities
613 Avenue Create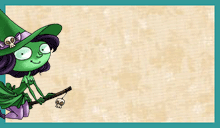 Chosen winner at Kraftin' Kimmie Stamps